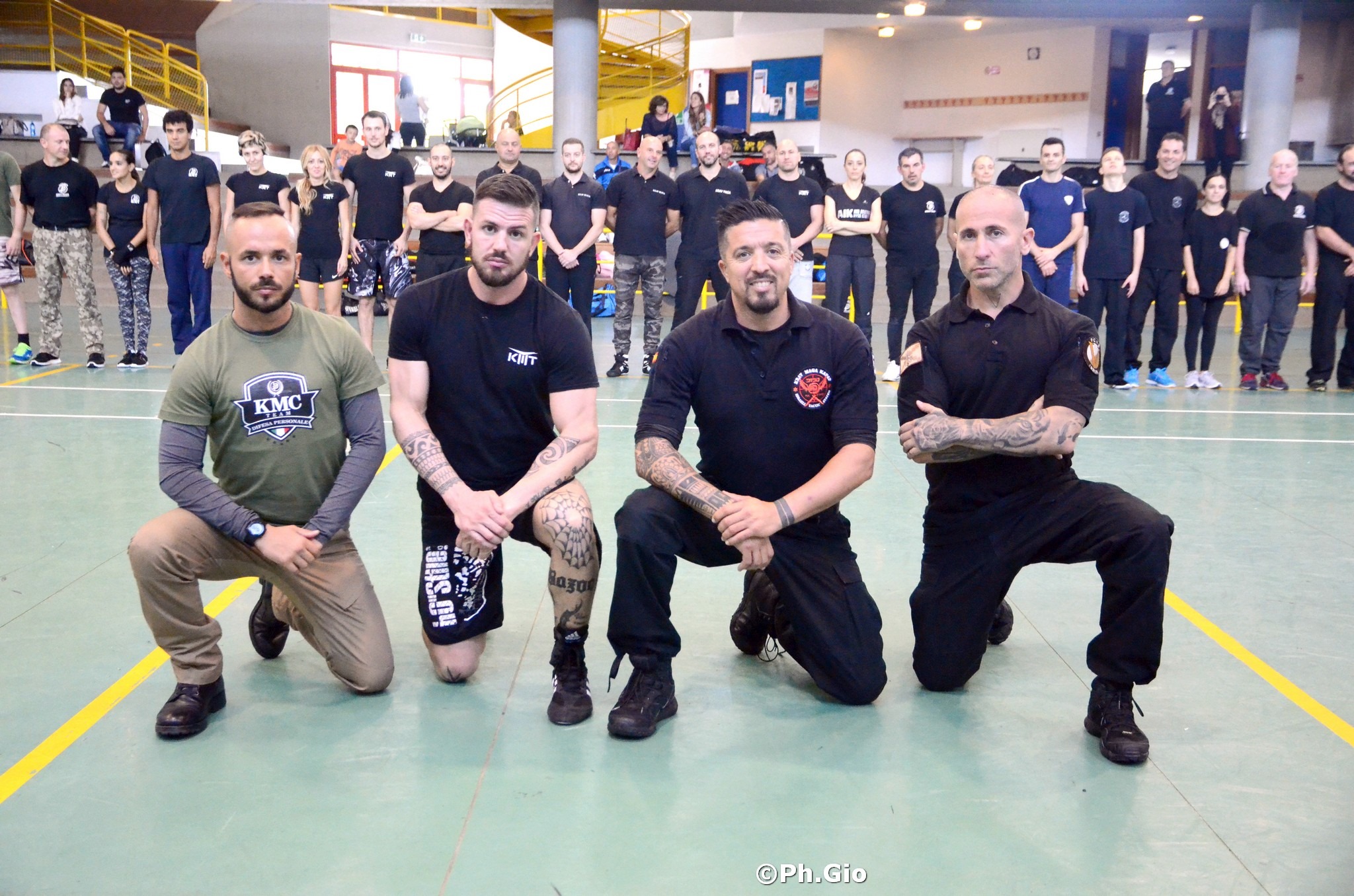 On September 29, 2019 took place in Rovellasca (COMO) the International Seminar in which the teachers of Krav Maga Training (KMT), Team Martin Luna (TML) and Krav Maga Como (KMC) alternated.
In the first part of the Seminar, after warming up and stretching, we provided the participants with a phase of forearm conditioning and stomach punching, with abdominal and breathing control. In addition to reaping the physical benefits of these practices, this immediately sparked the grit of the athletes.
We then explained techniques to neutralize an aggressor intent on hitting us with punches. In addition to the protection and blocking of the punch, we proceed in these cases with the control of the aggressor on the ground, so as to neutralize him. The instructor Davide Colombo then showed techniques to hit the aggressor in a sudden manner with elbows and knees, and then ensure an effective control on the floor.
Then began the most targeted part of the striking, in which Luca Goffi trained the participants with the use of the pads. The students then experienced brutal combinations of punches, elbows and even headbutts, very useful in close range hand-to-hand combat scenarios.
After that it was the turn of the grappling and control techniques. We then deepened the concept of Overhook and Underhook, Quarter Nelson and Armlock.
Finally, Martin Luna explained quick and effective operational techniques, with articular levers that leave no escape to the malicious attacker: the participants were then able to test the effectiveness of Shoulder Lock, Wrist Lock, Armlock and even the Finger Lock. Martin Luna also showed the techniques of which he is a specialist, which involve a complete locking of the aggressor with his face on the ground, with the possibility of subsequent handcuffing. Not for nothing Martin Luna is the President of the International Police Security Association.
A special thanks to the instructors that made this training day was so intense: